2007 Christmas Quiz
All Sections WITH ANSWERS
Section 1 - Offshore
Islands
1. Homo sapiens - Isle of Man
2. Sounds pale - Isle of Wight
3. Old shirt - Sark
4. Heavens above - Skye
5. Pretty and just - Fair Isle
6. Sounds like a small, steep-sided hill - Bute
7. Sacred - Holy Isle
8. A bit like John's dog - Isle of Sheppey
9. Folk singer's garb - Arran
10. Think over - Mull
Section 2 - A Really Useful show
Cats
1. Delightful vehicle - Turkish Van
2. Scrappy toy - Rag Doll
3. King of the South West - Cornish (or Devon) Rex
4. Scandinavian wood - Norwegian Forest
5. Depressed soviet - Russian Blue
6. Skinhead - British Shorthair
7. Him and ten - Manx
8. One of Haile Selassie's old subjects - Abyssinian
9. Carpet maker - Persian
10. East coast raccoon - Maine Coon
Section 3 - Take two points till you reach a Garden
Stations to Kew on South West Trains
1. No1 Swedish song - Waterloo (Abba)
2. Where you find an odd shape - Vauxhall (the Oval)
3. A slightly queer settlement on a street - Queenstown Road Battersea (not very PC)
4. Hands come together with a double joint - ClapHam Junction
5. Do some porridge in this place - Wandsworth Town
6. Bridging the Thames to place a joint we hear - Putney
7. For keeping Farm Animals dry - Barnes
8. No7 from bank to bank - Barnes Bridge
9. A short wood carver with waxed string - Chiswick -- CHISel + Wick
10. Snooker Stick we hear on a pontoon - Kew Bridge
Section 4 - Fathom these
Ships
1. A Cherokee dog from 1820 - HMS Beagle HMS Beagle was a Cherokee class 10-gun brig of the Royal Navy, named after the beagle, a breed of dog. She was launched on 11 May 1820
2. Otto's namesake - Bismarck The German battleship Bismarck is one of the most famous warships of the Second World War.Sshe was named after the 19th-century German chancellor Otto von Bismarck
3. A bird's wicked wench - The Black Pearl The Black Pearl was an infamous pirate galleon originally a merchant ship owned and operated by the East India Trading Company under the name Wicked Wench. Command was first given to Jack Sparrow
4. Pursued to the end by the Duke of York - Scharnhorst Scharnhorst was a famous World War II 31,500 tonne Gneisenau class battlecruiser of the German Kriegsmarine which sank at 19:45 hours on 26 December 1943 after being pursued by a convoy including HMS Duke of York.
5. Hoseason's agreement - The Covenant In Kidnapped by Robert Louis Stevenson David Balfour is taken to sea by Captain Hoseason of a brig, the Covenant
6. Absorbed with Quint by the storm - Stormchaser In The Edge Chronicles the ship Stormchaser, captained by Quint, or Cloud Wolf, are carried out into Open Sky and slowly absorbed by the storm.
7. Hawkins' Antillean island - The Hispaniola (apologies for incorrect placing of apostrophe) In Treasure Island by R L Stevenson Jim Hawkins sets sail on the Hispaniola.
8. Taken by a Christian - The Bounty Fletcher Christian led the famous mutiny.
9. Mary Bryant's daughter - Charlotte Mary Bryant was sentenced to seven years transportation to Australia. She gave birth on the journey to a baby girl, whom she called Charlotte after the ship
10. Dog clean in command - The Black Pig Dog = pug Clean = wash Captain Pugwash was a pirate of the high seas who commanded the Black Pig.
Section 5 - Heavenly
Objects in the sky
Is number 94

Plutonium (atomic number)

Dahlia Cultivar

Daleko Jupiter

Comes from Slough

Mars Bar

Godfather to Harry

Siruis Black (Harry Potter)

Flown by Michael Daunt

Gloster Meteor

Mark's UK number 4 in 1962

Venus In Blue Jeans (Mark Wynter)

One way trip from Cape Kennedy

Saturn V rocket

Where 61 is almost the same as 16

Mercury thermometer (16.1 Celsius is 61 Fahrenheit)

Succeeded a Nobel Peace Prize recipient

Ban Ki-moon (succeeded Kofi Annan who received the Nobel Peace Prize in 2001)

Crashed between Singapore and London

de Havilland Comet (crashed after taking off from Rome in 1954)
Section 6 - Where?
USA States
In their dirty underwear -

Tennessee bird walk

The Mighty Quinn -

Denzel Washington

To the Lighthouse -

Virginia Woolf

General MacArthur takes the surrender -

USS Missouri

Hitch a ride to San Francisco -

Massachusetts

Grateful to the Colonel? -

Kentucky fried chicken

Contact Glenn? -

Pennsylvania 6-5000

Small Geological connection to William Jefferson?

Little rock Arkansas

King Arthur meets the 19th century. -

A Connecticut Yankee in King Arthurs Court

No A & B roads to take me home-

West Viginia
Section 7 - Low
blue
1. Yuletide butterfly? - Holly blue
2. Happens rarely - Once in a blue moon
3. Making a row - Crying/screaming/yelling blue murder
4. A computer - Deep Blue
5. Unexpected - Out of the blue
6. Nursery rhyme character - Little Boy Blue
7. Bruised - Black and blue
8. Police - Boys in blue
9. Mis-sold bird - Norwegian Blue parrot (Monty Python)
10. Undesirable alternatives - Between the devil and the deep blue sea
Section 8 - Feel the difference
Ford cars, Feel the difference, being their advertising slogan
1 an overseas official Consul
2 to accompany- Escort
3 a Spanish city- Granada
4 a festival - Fiesta
5 to concentrate - Focus
6 to investigate - Probe
7 the hunter - Orion
8 a chocolate bar - Galaxy
9 a pirate - Corsair
10 well liked - Popular
Section 9 - 2 & 8 MDWVSCNCACNMT]
US state capital cities (2 & 8 is cockney slang for state, MDWVSCNCACNMT are capitals)
1)
Saint Paul (Minnesota)
2)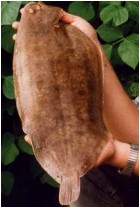 Dover Sole (Delaware)
3)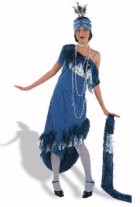 Charleston Dancer (West Virginia)
4)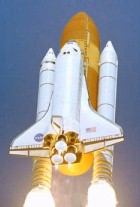 Columbia Shuttle (South Carolina)
5)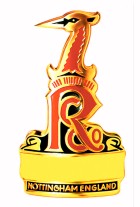 Raleigh Cycles (North Carolina)
6)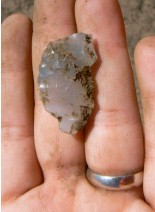 Little Rock (Arkansas)
7)
Denver Boot (Colorado)
8)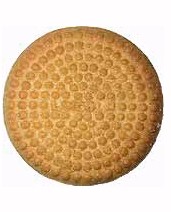 Lincoln Biscuit (Nebraska)
9)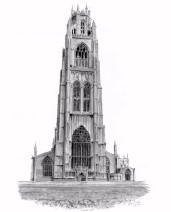 Boston Stump (Massachusetts)
10)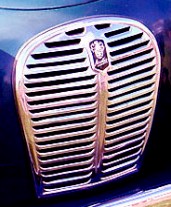 Austin A30 (Texas)
Section 10 [no title]
Segment 1: Presented twice nightly Richard Whitely
Segment 2: Steinbeck novel Of Mice and Men
Segment 3: Royal house York
Segment 4: Collapsed Gave way
Segment 5: Fight at the half-way point Battle of Midway
Segment 6: London club which is only visited briefly? In and Out
Segment 7: Conceited Vain
Question: What is my whole?
Answer = rainbow (Richard Of York gave battle in vain = red orange yellow green blue indigo violet)
For answers see answers to ALL sections